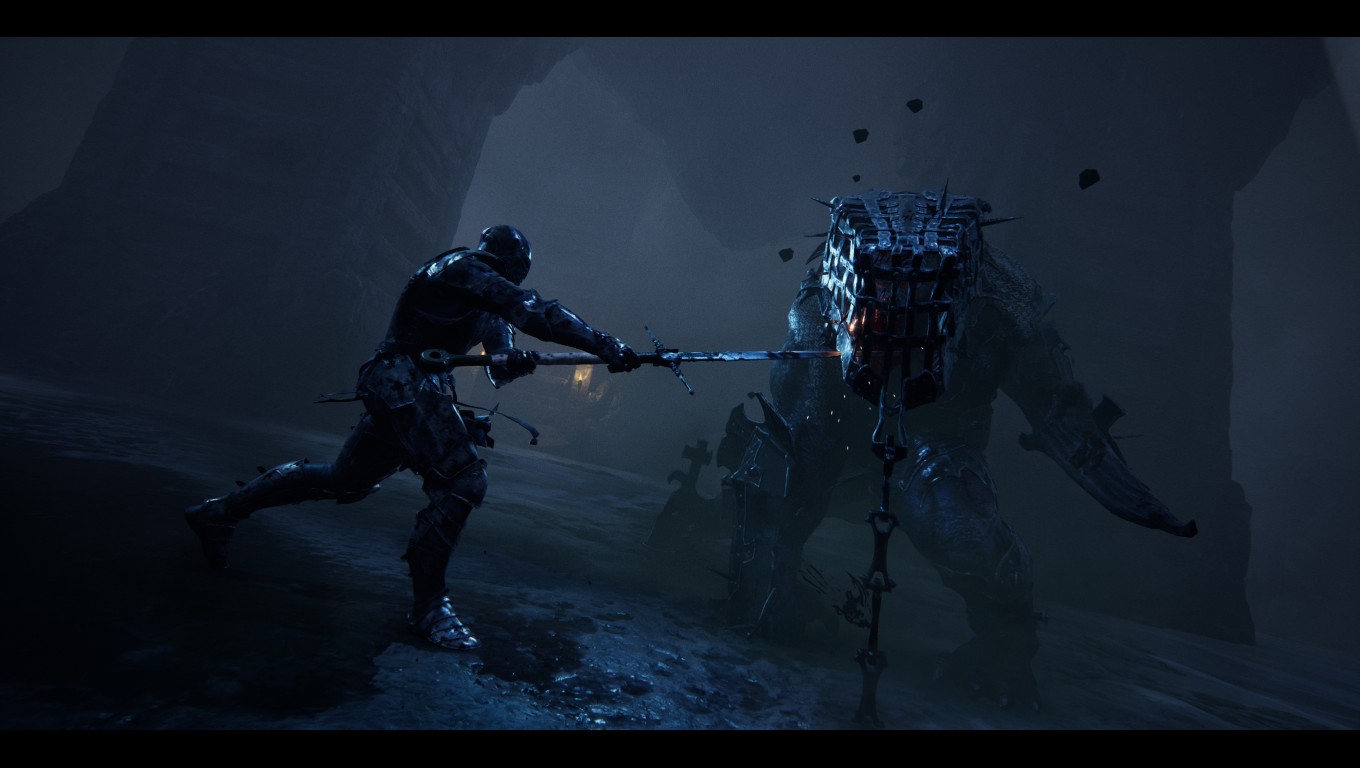 You character is a nameless wanderer that has the ability to inhabit the bodies (shells) of fallen adventurers. This gives the player the opportunity to play various classes in a playthrough and switch between the classes as deemed necessary.
The fighting mechanic is tight and rather souls like, but has enough new mechanics, such as how blocking is handled to make the fights progress in a different way. This makes the fights more than the standard: roll, dodge, hit and repeat. There's also no such thing as a one hit kill as you have a final chance to redeem yourself, as the nameless wander can be spiritually knocked out of the shell that it's inhabiting and has one last chance to change the tide of the battle.
It's also quite fair in that things like poison modifiers don't take your health all the way down to zero and feel cheap. It often feels challenging and fair.
I don't often feel like getting day one releases, but I think this one is going to sway me otherwise and that I'll be playing it for a while. If you happen to play the demo, remember to pet the cat!
👾 graphics: Very Atmospheric, focuses on lighting and character animation over environmental details that would be overlooked.
🎼 sound: Themed well for the environments
🎮 playability: tight controls and interesting mechanics
🏆 worth it: Based on the Beta over at Epic Games, this one is already on my list